Eat Your Way Through Xian 4-Day Trip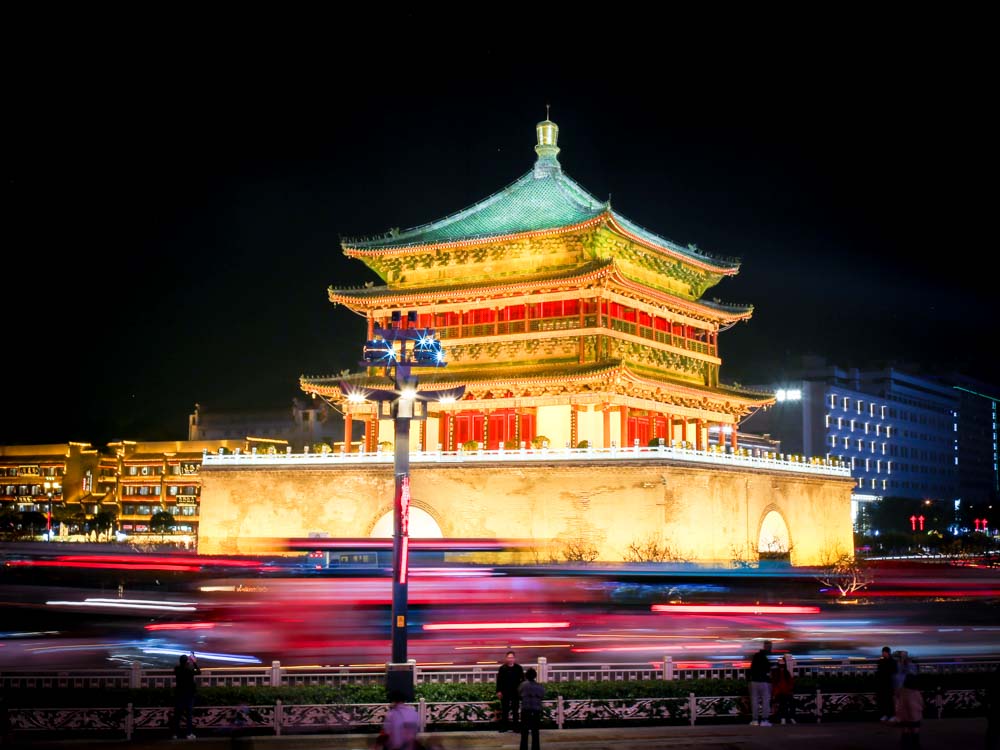 Duration: 4 Days (approx.)
Note: A 2,000 RMB per person deposit is required to reserve your spot. Remaining balances are collected 14 days before the trip starts.
Visit the ancient city of Xian that has been a culinary center of gravity for millenia. At the end of the Silk Road, Xian has the definitive say in how three continents and 11,000 kilometers can crescendo in flavor. From hand-pulled noodles to fried stewed chicken (yes, you read that right) to local organic ice cream, you'll need to bring along your stretchy pants for this one.
When many think of their country's history, they think decades or centuries. China thinks in millennia, and no city holds a greater memory than Xian. The earliest human remains here? Half a million years old. First status as a capital city? 13,000 years ago – roughly 10,000 years before the first bricks of Giza's pyramid were made. Xian re-invents what the word "old" means.
Other accolades include being the first Imperial capital of China, the Terracotta Warriors, and holding the only fully intact city walls in all of China. And inside those walls, thirteen dynasties rose, lived, and fell. It's so jam-packed with history, that when Xian's Metro Line 2 was constructed, they discovered 130 ancient tombs and over 200 artifacts.
In a sense, if you want to taste 5,000+ years of history in China, you have to go to Xian. In another, much more fanciful sense, you haven't seen China if you haven't visited Xian with Lost Plate.
Inclusions:

3 nights accommodations.

All meals, including beer (and wine when available) for dinner. Food will be plentiful and varied!
Ticket/entrance fees at attractions.
Our own private ground transportation, provided each day, stocked with mineral water.
English speaking Lost Plate trip leader.
Basic travel insurance.
Airport pick-up and drop-off in xian on day 1 and day 4.
Shopping is available during your free time, but this is a no-shopping tour and is not part of our itinerary.
Online pre-trip briefing and Q&A by Lost Plate one week prior to departure.
Highlights:

Lost Plate's Xian Evening Food Tour by Tuktuk was awarded by TripAdvisor as the #1 Food Experience in the World.
Journey inside and all the way to the top of Xian's Wild Goose Pagoda, a 16 hundred-year-old Buddhist temple, to see unique views of Xian.
Try ALL of Xian's best eats - Chinese burgers, Biang Biang Noodles, and chicken stewed then fried for texture, served with a local spice rub. Plus so much more!
Experience Xian's Mulsim Quarter & Great Mosque which is a unique marriage between two cultures.
Visit the Terracotta Warrior army complete with 8000 soldiers, 130 chariots with 520 horses, and 150 calvary horses that took 700,000 people 40 years to complete.
Visit our website for a full day-to-day itinerary.

Important Info:
The nature of this trip is relaxed. There are no long van rides and no strenuous activities. Since it is only 4 days, the itinerary is quite full but there will be time to get off your feet.