Siem Reap Evening Food Tour at Sunset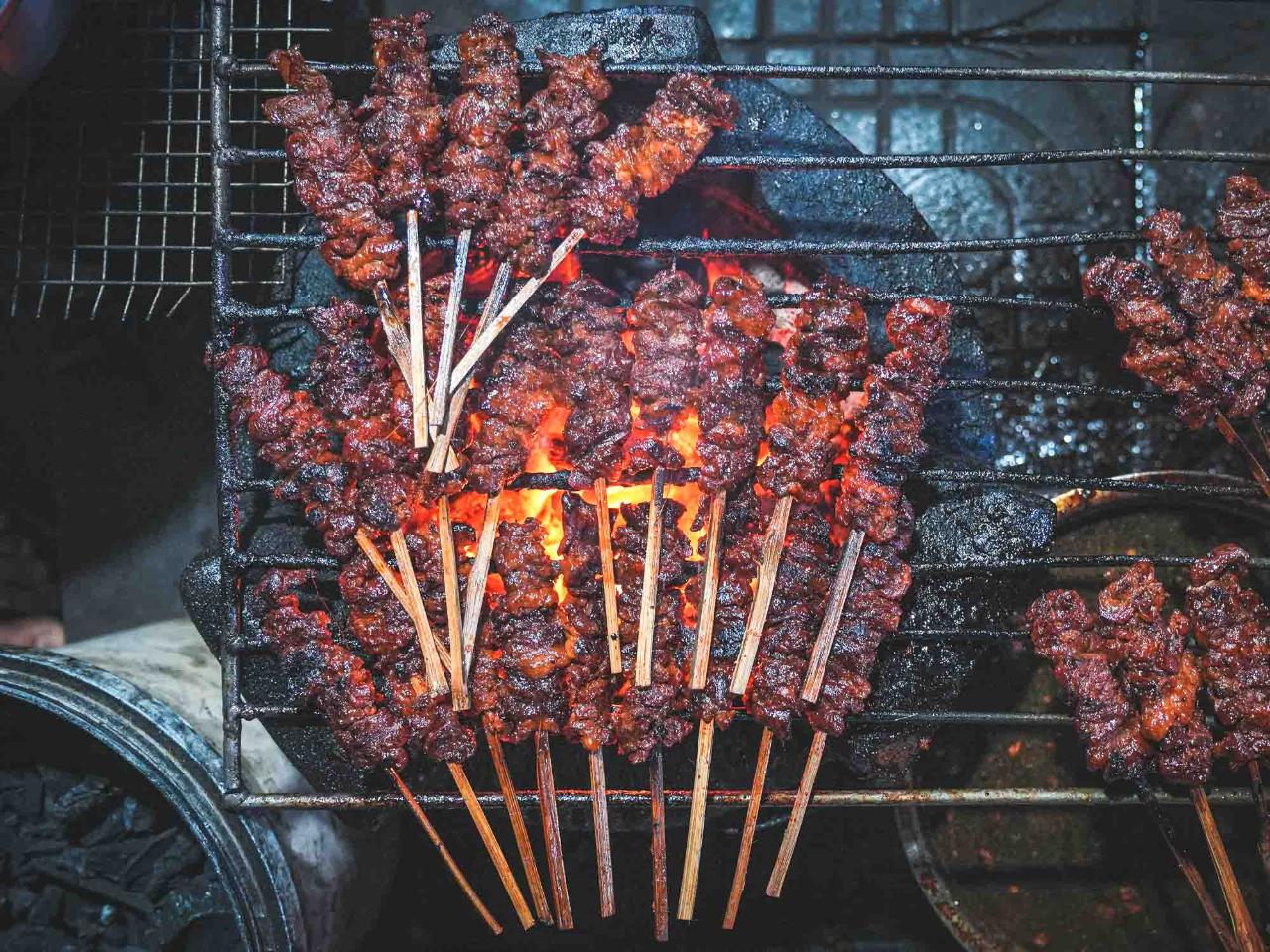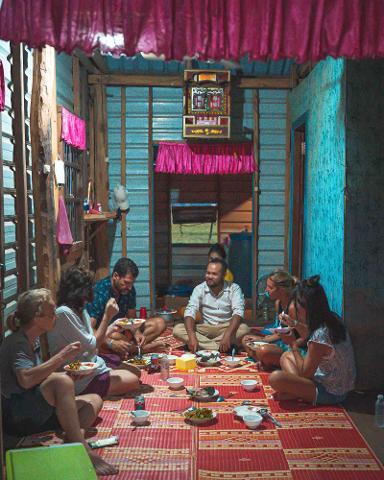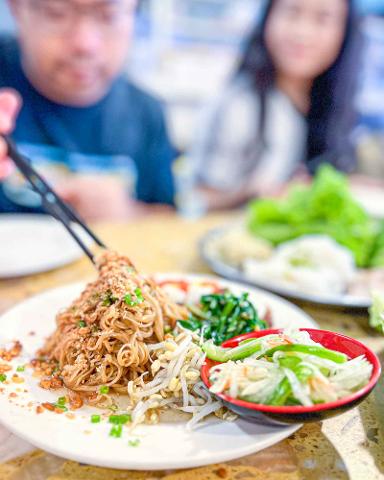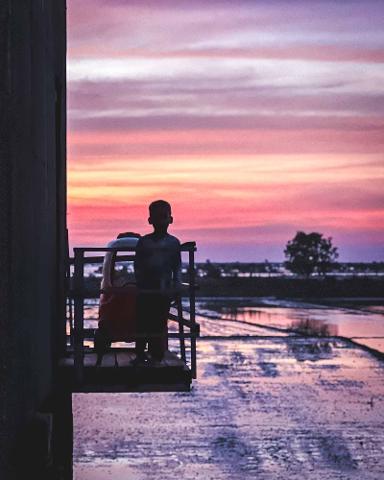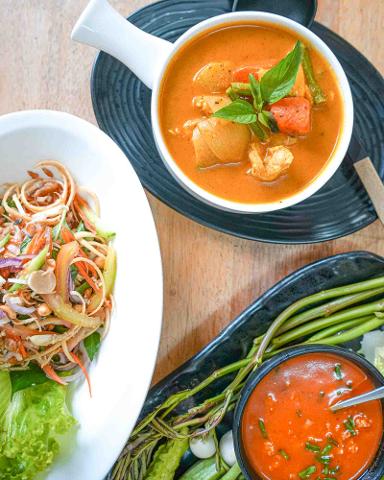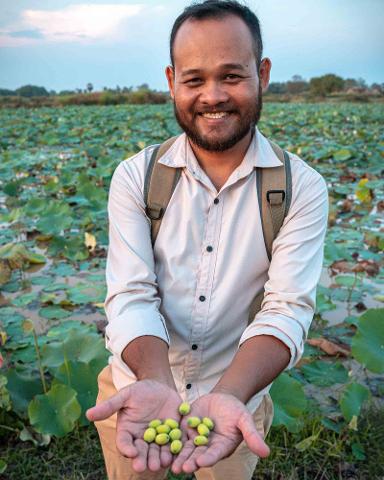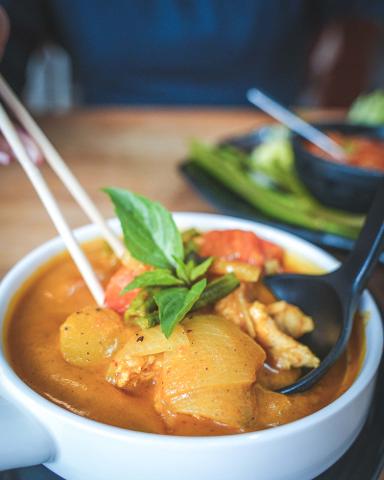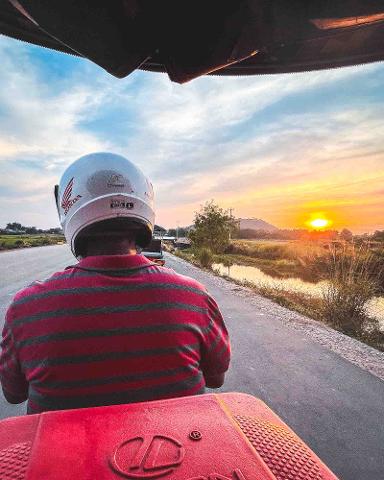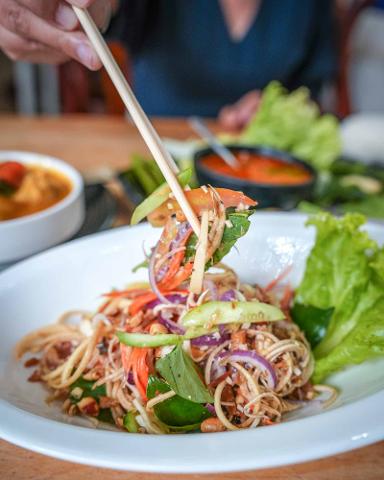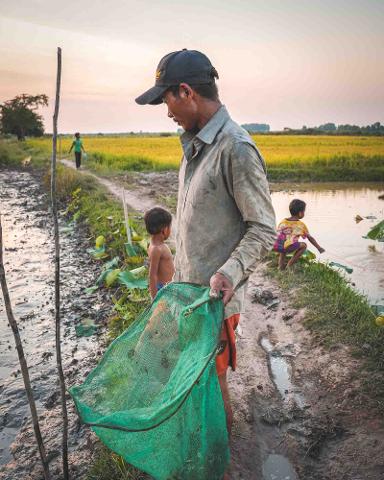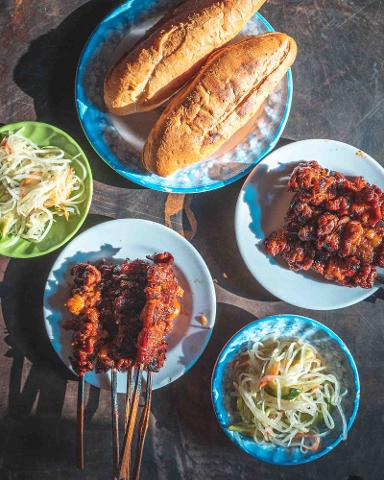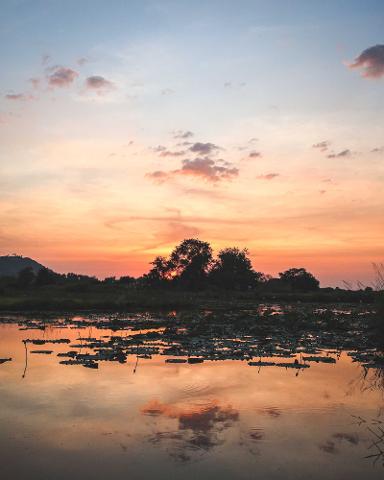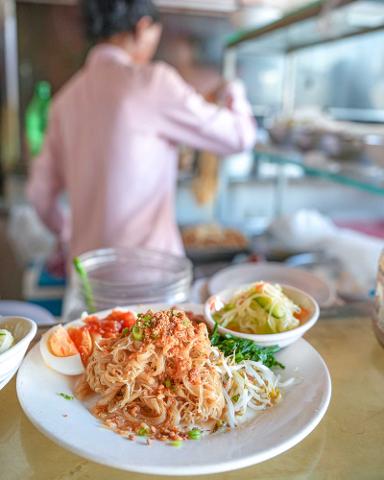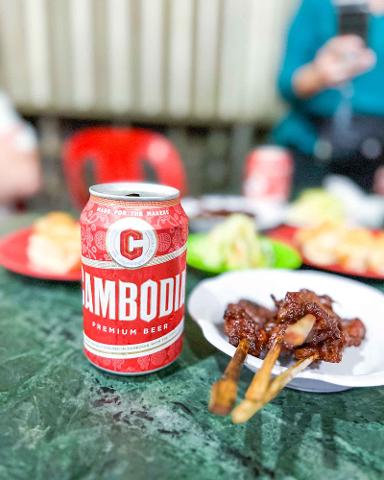 Duration: 3 Hours (approx.)
Discover the wonder of temple town by tuktuk with local guides and hosts that have deep roots in Siem Reap. This food tour escapes the tourist traps and includes a countryside village visit for a home-cooked meal during sunset. You'll get unlimited food and beer at 5 different stops while enjoying an exclusive experience you simply can't get anywhere else.
What You'll Do:

Hotel Pickup is Provided: You will be picked up at your hotel by tuktuk and whisked away to our favorite spots around Siem Reap for an authentic experience.
Kula Cuisine: Visit the only restaurant in town serving cuisine from this small ethnic minority group originating in northwest Cambodia. You'll love their use of local herbs and homemade pickles to create a unique flavor.
Countryside Sunset: Get transported to a different world where water buffalo roam the rice fields and locals pick lotus seeds for a snack. Grab a cold beer and soak in the most magical of hours in Siem Reap's countryside.
Local Family Visit: Visit Brother Vet and his stilted home for a meal in a village older than Angkor. Eat seasonal ingredients where civil war, God Kings, and European trading envoys passed for centuries.
Local BBQ: If a street food stall can turn into a restaurant, it means they made it. It also means that this bbq shop is one of the oldest in town. Come find out why it's our go-to for beef skewers and what we eat 'em with!
Banana Leaf Salad, Curry, and More: A great local restaurant should cater to locals just as much as visitors. We'll visit our favorite spot for classic Khmer flavors that remind us of good-ole homestyle cooking.
Local Bar: Finish the night with an in-house cocktail that highlights local ingredients, or grab an ice-cold pint of Cambodia beer, at a fun hidden hangout.
Plus More Surprises!

* Our tour routes change regularly depending on vendor opening hours and tour schedules. Your tour experience may be slightly different than what's described above, but we promise it will always be awesome.
About This Tour:
In Temple Town, there's endless touristy restaurants pushing the same myth and menu about Cambodian food: beef loklak, fish amok, and green curry. But if you look closely, there are no local customers, and the chefs are eating something different in the back room. Millions of people come to Siem Reap completely missing what food here truly is – and has been for decades.
That's why we spent months on squat boats, knee deep in mud with water buffalo, and exploring countryside villages where locals eat the real stuff. Because it's not just about the food, but where it comes from and who prepares it. We've built strong relationships with the local community to offer you an incredibly unique and authentic experience.
We've met the servers, the chefs, and the farmers behind every grain of rice and drop of fish sauce, to put together a one-of-a-kind experience. The food you'll eat features ingredients and recipes that are made in Siem Reap by locals whose roots date back to the Era of God-Kings.
* When we say "off the beaten path," we mean it! Your tuktuk will travel a total distance of approx. 30km, with a cold beer in hand, while we travel around the city and visit a nearby village.