Phnom Penh Evening Food Tour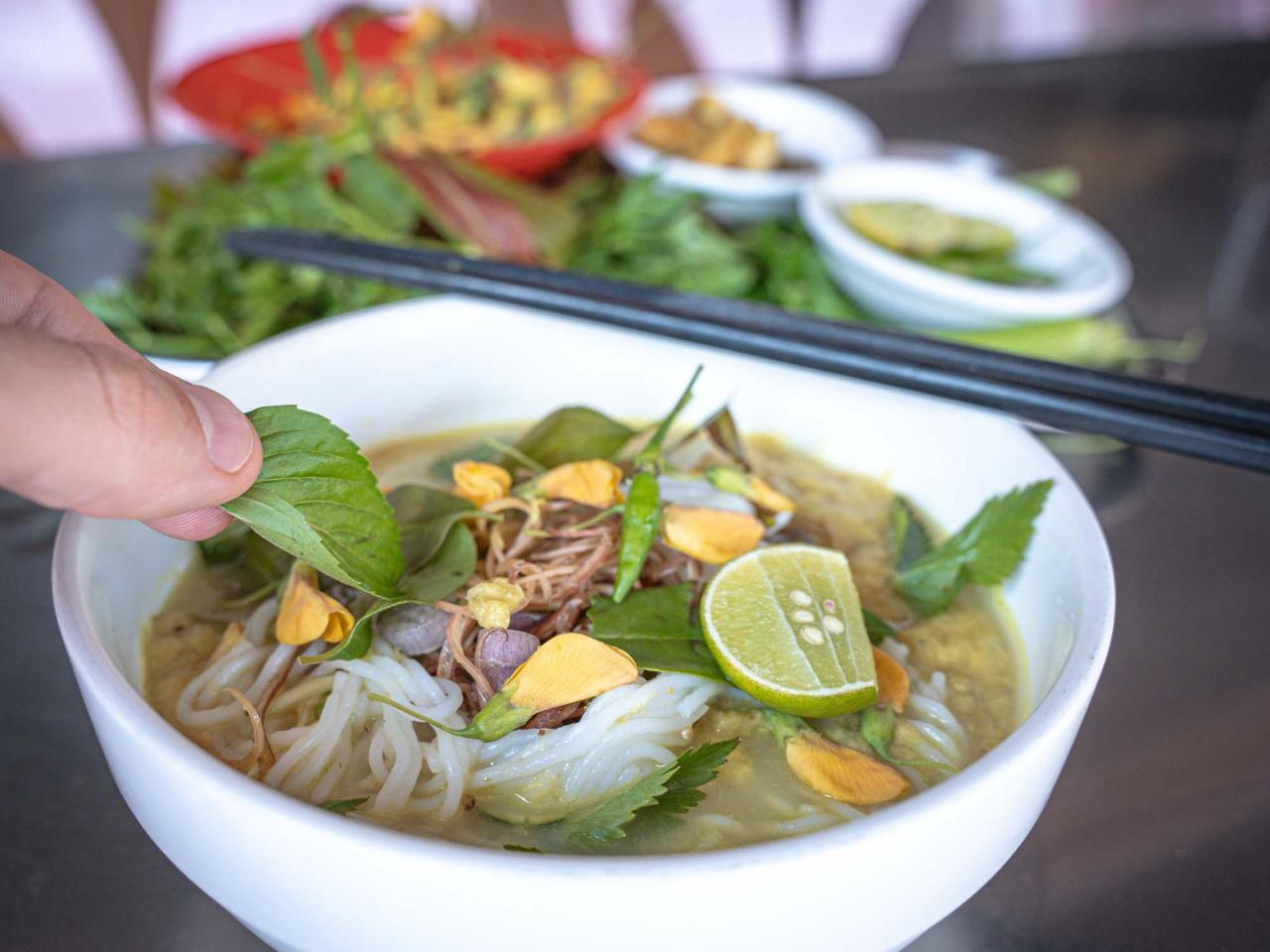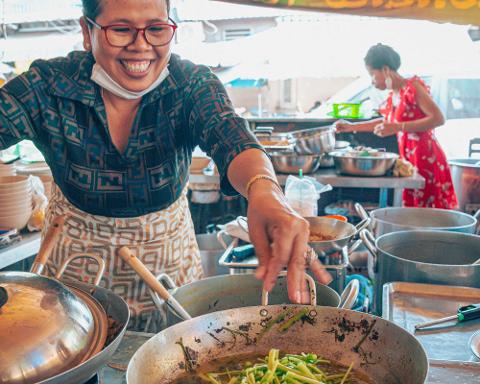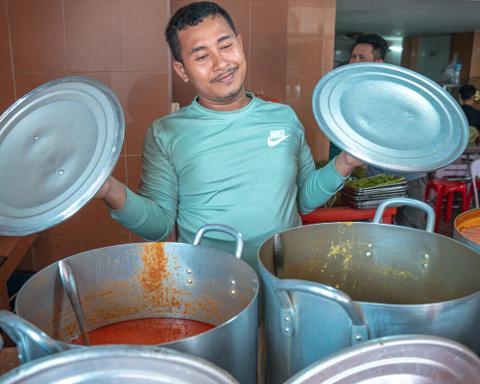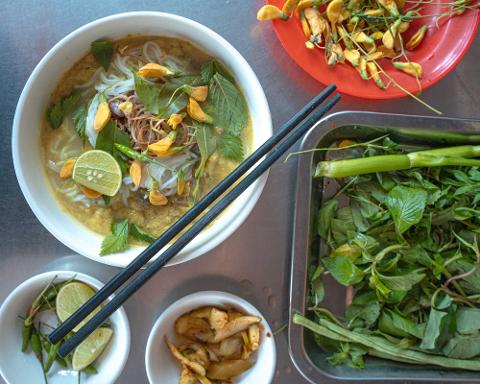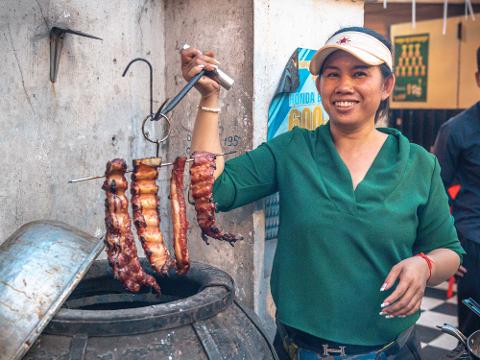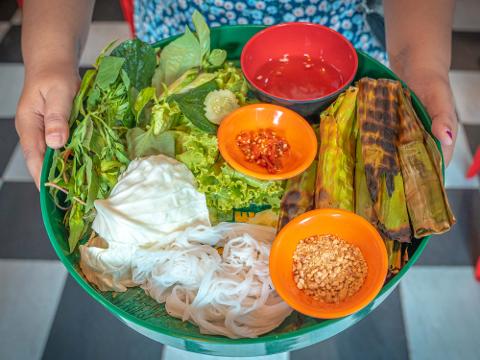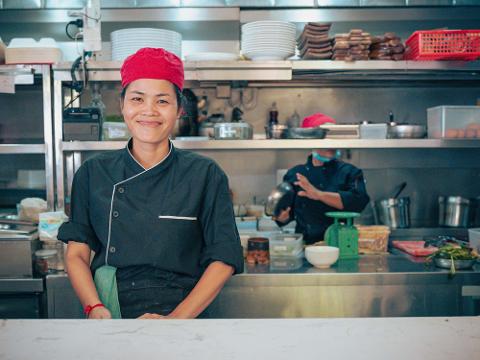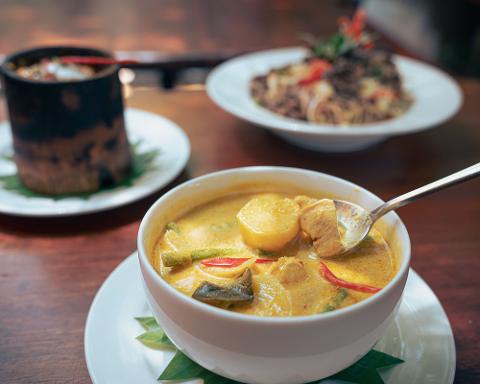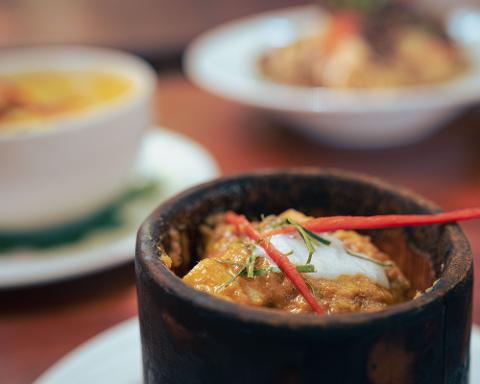 Duration: 3 Hours (approx.)
Enjoy unlimited food and beer and/or soft drinks on this authentic evening food tour by tuktuk that gets you deep into our favorite neighborhoods where locals eat. During this adventure you'll discover how deep Cambodian cuisine reaches within Southeast Asian culture.

What You'll Do:
Hotel Pick-up is Provided: We provide hotel pick-up from all centrally located hotels around Phnom Penh. This includes the Riverfront, BKK, Orussey Market, and Russian Market areas.
Khmer Curry Noodles: Try humble 5th century noodles that predate the Angkorian Empire alongside local patrons at simple tables and chairs, as they have for centuries. This is Cambodian comfort food that is popular for breakfast through dinner.
Stews & Stir-fries: Try three (or more) low-and-slow stews and stir-fries at Phnom Penh's busiest roadside eatery. ​These are ancestral dishes born deep within countryside homes, now served by a family on the streets of the capitol city.
Slow-roasted Ribs: Meet Auntie Song's family, who's pork short ribs once made a guest claim they "made me believe in Santa again." Served alongside a special dish brought daily from Battambang province that features seasoned fish cakes grilled in banana leaves.
Fish Amok, Local Curry, and More: Sample golden-age ingredients and dishes at a trendy and lush setting hidden from the bustle of the city. These are the best versions of Cambodia's go-to dishes.
Local Bar: In the land of sugarcane and humidity, try a locally crafted cocktail that highlights seasonal ingredients and discover how locals start their nights.
Plus More Surprises!
Our tour routes change regularly depending on vendor opening hours and tour schedules. Your tour experience may be slightly different than what's described above, but we promise it will always be awesome.

About This Tour:
Taste a time where Cambodian kings rode armored elephants into battle, where the Tonle Sap lake was only known by legend as the "Land of Gold" to far-off Indian empires, and Spanish invaders on the Mekong brought the Khmer cities of Chatamouk and Longvek to its knees through cannon fire.

Dishes that were created and defined through pivotal moments of history persist through the centuries despite the efforts of the Khmer Rouge to isolate and eliminate local food culture. Come and see what they tried to destroy and couldn't, and taste the act of rebellion by local chefs who dared to remember and rediscover these recipes in a post-civil war era.